stories
Who Are the Companions in Mercy?
By Cynthia Sartor, Companion in Mercy
When trying to define the Companions in Mercy, it is sometimes easier to refer to the medieval tradition of the Beguines. They were a group of women who formed a community based on a shared spirituality. Although they did not take canonically recognized vows, they committed themselves to lives of prayer, service, a simple lifestyle and support of one another. Members of some Beguines lived together; members of others lived separate lives but always with the commitment of shared prayer and service.
Those of us who are companions are much like the early Beguines. We are a freestanding, independent group who support one another on our spiritual journeys. Currently, our group is made up of 11 members from Colorado, Michigan, Indiana, Pennsylvania, Missouri, New Hampshire and Connecticut. We meet twice a year for four days of prayer, support, shared spirituality and the enjoyment of just being together and experiencing community. Throughout the year, we write monthly round robin letters to the group discussing what has been happening with us concerning our spiritual journey and life experiences. We frequently phone each other, send e-mails, and occasionally visit each other. Although miles exist between us, maintaining contact with support of one another is of major importance.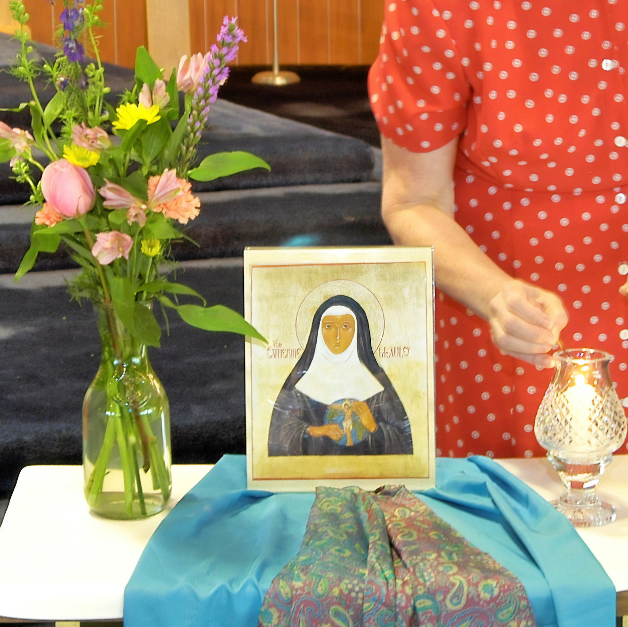 Each of us engages in a ministry or ministries in which we share mercy. Currently, one member cares for an elderly parent, another teaches English to non-English speaking persons, another is an artist, several work in health care, three are spiritual directors and another works developing urban gardens in a large city.
The choice, or choices, of ministry and their interpretation is a personal matter and entirely up to the member. Our goal is to follow the example of Catherine McAuley: to bring mercy and be mercy whenever and wherever possible.
Each of us has their own reason for joining. Some have felt a desire to "go deeper" in their spiritual life, others have expressed an interest in belonging to a community of prayer and service, and yet others have stated that they have always felt a calling for something more meaningful in their lives. As one companion said, "Support, accountability and belonging to this group help keep me focused on my mission, commitment and mercy."
In conclusion, joining the Companions in Mercy is a call. It can't always be easily explained. We are a community of individuals journeying together along life's path searching for greater meaning and a deeper relationship with God.
---
For more information about the Companions in Mercy, visit: https://www.sistersofmercy.org/become-a-companions-in-mercy/