stories
Subanen People Rise to New Life 
By Sister Andrea Catubig
Whenever I visit a family belonging to the Subanen indigenous people in the Philippines, I hear Palad-palad or "thank you" time and again.
More than 10 months have passed since I received a Sisters of Mercy grant for my ministry with the Subanen people, who live on Mindanao Island and suffer countless indignities, from ongoing colonization to exploitation by companies that extract minerals from their lands. But still I hear "palad-palad."
"Subanen People Arise" is the name I gave to the Mercy grant project, and I set out ambitious objectives including empowering them to stand for their rights, defend their culture, traditions and language to sustain them for the next generation, and protect their land and be recognized as a community that cares for the Earth. In addition, we hope to empower them with enhanced skills and craftmanship.
Looking back, I realize that in the early days I felt disappointed with the initial response of the Subanen people. They seemed reluctant to accept the project, and doubtful. I waited patiently for their openness to the promptings of the Holy Spirit. To my delight, the people slowly accepted the possibilities of the project.
I started organizing groups for cultural dances and songs, and I was grateful to see their happiness with their growth in their own culture and with the recognition they received from others around them. I was grateful for their learnings.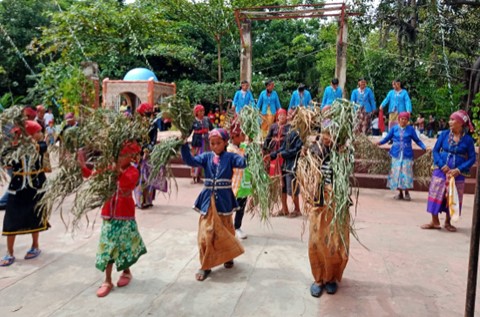 The next step was to encourage development of other skills that could help them improve their livelihood. Sister Corazon Dongallo had introduced beadmaking to the people more than 20 years ago in Milagrosa, one of the barangays or neighborhoods. Though this craft did not flourish well, I asked those who had learned to share their expertise with Subanen communities in the area. One of the 10 women with strong beadmaking skills, Josie Hubid Poe, joined the effort as the teacher, for which I gave her an honorarium.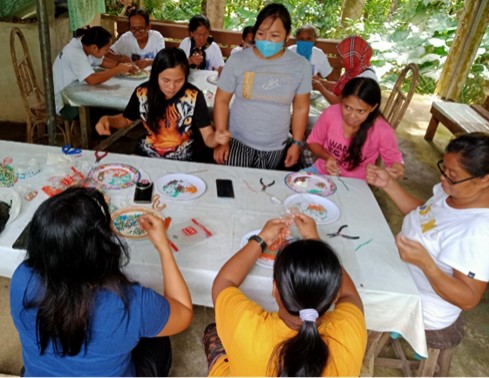 At present six barangays have responded with around 40 individuals, and the number is increasing. Hopefully the people will learn the beadmaking art and pass it on to their younger generation who can use this skill to earn a livelihood. I plan to look for a marketplace where they can display and sell their finished products.
"Caring for the Earth," as encouraged by Pope Francis in his Laudato Si' encyclical, is also a way of life I am encouraging within the Subanen community. The people are tending home gardens and planting fruit trees as part of their efforts to make their surroundings green, clean and sustainable.
As members of an indigenous community and a minority, the Subanen people face many struggles. The Mercy mission here is all about journeying with the Subanen people. Together we will continue "Making Mercy Real" together. Palad-palad.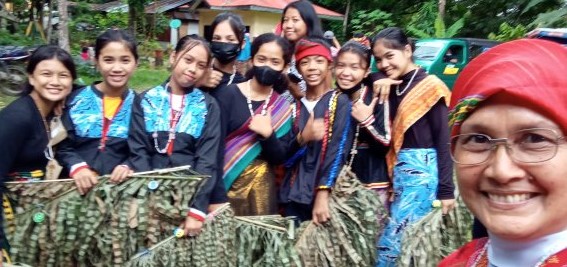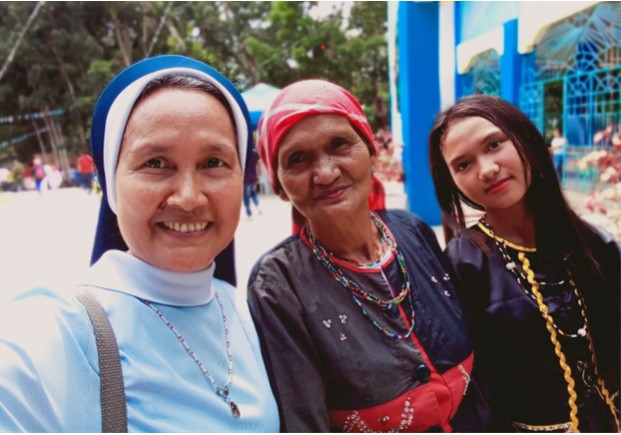 Editor's note: Click here to watch an 18-second Subanen dance video.