By Sister Anna Regina Gakuhi
The St. Joseph Mercy Hospital herbal garden was the Sisters of Mercy Associates' original idea. They invited me to join them because I work in the hospital and have a passion for farming.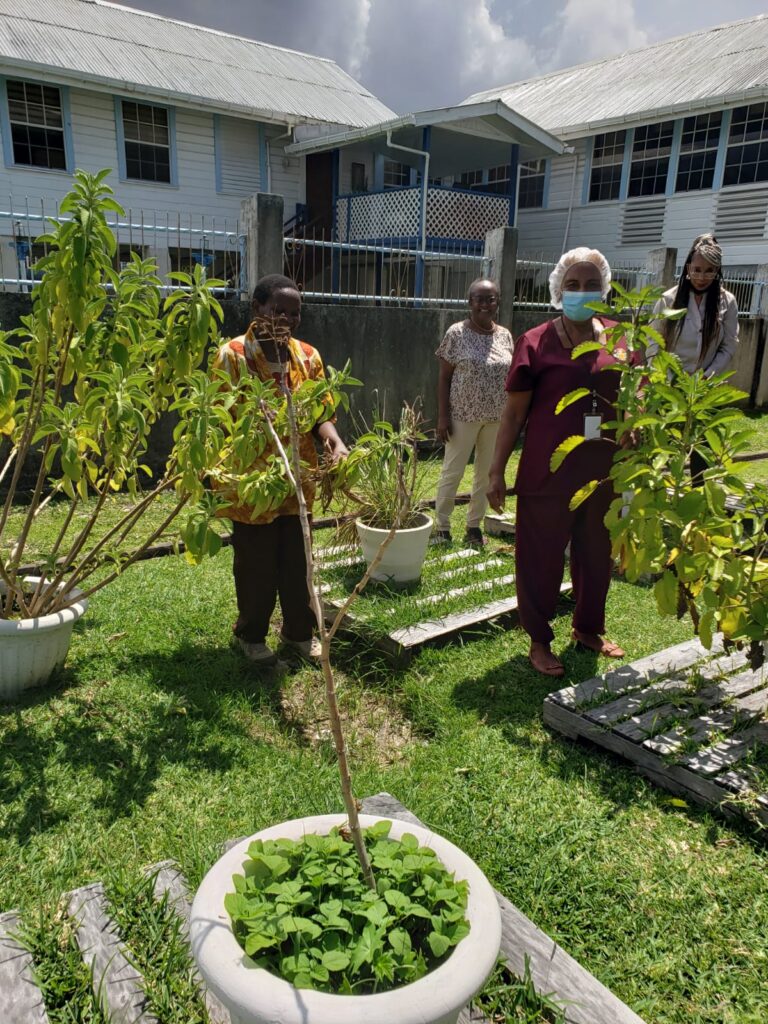 The reason for this herbal garden was to have the staff take care of it and enjoy the produce. I organize and involve the staff in weeding, trimming, watering and harvesting. We often discuss the use of the herbs we are tending. I notice that some staff are passionate about caring for the herbs and have brought some from their own gardens to add to our shared hospital garden. Others have asked for cuttings to start their own.
Although our garden may be small, its impact is large. We are taking care of Mother Earth as our herbs are naturally grown.
Green Tip
Get to know whomever manages the property of your workplace, school, church community or other communal space. Offer to support their efforts to maintain the lawn and gardens and enter into dialogue about environmentally sustainable practices.
Sister Anna Regina lives in Georgetown, Guyana.